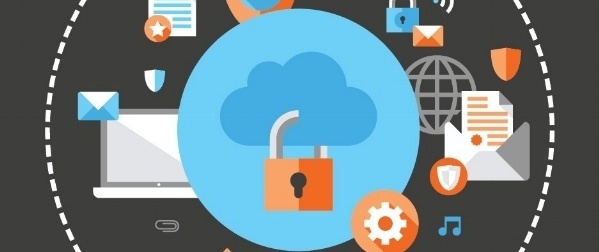 November 30, 2017
Work with a MSSP for Early Detection and Timely Support
Read More
November 16, 2017
How a MSSP Can Defend Your Organization from Ransomware
Read More
November 02, 2017
Work with a MSSP to Keep Your Business Safe
Bad Rabbit is the latest ransomware attack behind WannaCry and Petya, to spread across the globe this year. Originating from Eastern Europe, it is
Read More
October 16, 2017
Overview of the Cyber Attacks that Affected Equifax and Deloitte
Read More
October 02, 2017
The internet age makes it easy for startup companies to launch their ideas and turn them into successful enterprises. However, cyber criminals can also use this highly accessible tool to their
Read More
September 18, 2017
Why a MSSP is Your Best Defence against Cyber Threats
Read More
Work with a Managed Security Service to Prevent Cyber Attacks
Read More
How a Managed Security Service can Help Stabilize Your Network
This summer marked an exciting time for fans of the hit HBO fantasy drama series, Game of Thrones. In July, season 7 premiered to eager
Read More
Partner with a MSSP to Effectively Enhance Your Security Program
Just a few short months following the WannaCry attack, major corporations around the globe were hit with another massive cyber attack
Read More
Look for Expertise in Remote Infrastructure and Backup Management, Cloud and Security
With the right MSSP provider, you are well-equipped to refocus on growth rather than day-to-day operational
Read More
Work with a MSSP to Keep Your Business Safe
Bad Rabbit is the latest ransomware attack behind WannaCry and Petya, to spread across the globe this year. Originating from Eastern Europe, it is difficult to ignore the striking similarities between Bad Rabbit and Petya.
Read More
Topics: managed security, MSSP, ransomware, Bad Rabbit
The internet age makes it easy for startup companies to launch their ideas and turn them into successful enterprises. However, cyber criminals can also use this highly accessible tool to their advantage. On May 12th, 2017, more than 200,000 computers in over 150 countries around the world were encrypted and held for ransom. The infection spread like wildfire through network vulnerabilities that were patched by Microsoft just 2 months prior. Consequently, the WannaCry ransomware attack has become recognized as a far more dangerous cyber attack than any other data breach that businesses had ever encountered before. Unfortunately, WannaCry was only one obstacle in a long and constant battle against cyber crime.
Read More
Topics: managed security, MSSP, cyber attacks, data breach, tech startup
How a Managed Security Service can Help Stabilize Your Network
This summer marked an exciting time for fans of the hit HBO fantasy drama series, Game of Thrones. In July, season 7 premiered to eager fans who had been waiting months to find out the fates of their beloved characters. Unfortunately, by August, the network was rocked by a massive data breach when hackers obtained and released scripts of the show, including one from an unreleased episode.
Read More
Topics: managed security, MSSP, data breach, HBO
Partner with a MSSP to Effectively Enhance Your Security Program
Just a few short months following the WannaCry attack, major corporations around the globe were hit with another massive cyber attack called Petya.
Read More
Topics: MSSP, ransomware, threats, cyber attacks, Petya
Look for Expertise in Remote Infrastructure and Backup Management, Cloud and Security
With the right MSSP provider, you are well-equipped to refocus on growth rather than day-to-day operational challenges. Your managed security services provider must be able to minimize your downtime through proactive system administration, control and documentation of change for improved compliance, and increase your company's ROI on critical business applications.
Read More
Topics: IT security, MSSP, Private Cloud, risk, Security, threats, hacking